Folded bags
By combining Ultra-Web nanofiber technology with a durable woven polyester substrate, Ultra Web SB provides greater performance, longer life and greater savings. Ultra-Web SB is the only woven material that catches submicron particles for cleaner air.
The most important properties:
More homogeneous material with smaller pores
Better dust loading is prevented
Penetration inside the material
Improved impulse cleaning and smaller pressure drops
---
Dura-Life Poliester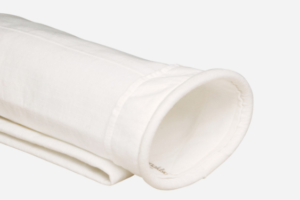 The breakthrough performance of Donaldson Dura-Life™ filter media delivers cleaner air and longer filter life than conventional polyester media.
The unique hydroentanglement manufacturing process requires no needling, which plaques traditional media with large pores that embed dust, inhibit cleaning and shorten filter life. Dura-Life polyester bag filters can improve the performance of most popular brands of baghouse collectors.
Advantages:
Improved surface loading prevents media penetration, improving pulse cleaning efficiency and lowering pressure drop
2-3 times the filter life of traditional polyester bag filters
Available in a wide variety of top and bottom configurations and lengths
Heat-seam construction increases dependability and efficiency
Ground wires, abrasion cuffs and expansion rings available