CARTRIDGE FILTERS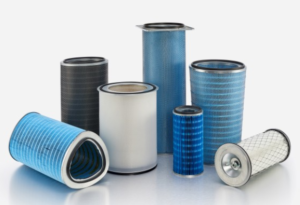 ---
1. Ultra Web cartridge filetrs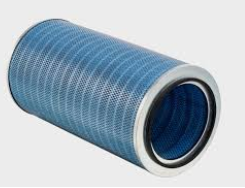 Ultra-Web is proprietary and made with an electrospinning process that produces a very fine, continuous, resilient fiber of 0.2-0.3 micron in diameter to form a permanent web-like net. This nanofiber "web" with its very fine interfiber spaces is constructed onto tough cellulose substrate media, resulting in:
A more robust media that captures even submicron dust on the surface
Better pulse cleaning and lower pressure drop
Cleaner air, longer filter life, and greater cost savings
Advantages:
Fine fiber technology ensures longer filter life at a significantly lower pressure drop
Substrate media features increased rigidity, higher durability, and superior cleanability
MERV 15* filtration efficiency rating per ASHRAE 52.2-2012
Superior particle release due to surface filtration
Lower pressure drop saves energy
Longer filter life reduces replacement and maintenance costs
Lightweight and easy to install
Flame retardant media available
Stainless steel construction available
Best applications:
Premium performance on extremely fine, dry, and nonfibrous dust
Durable for more abrasive dust
Outer liner available for most applications
Outer liner removed for agglomerative dust applications
Brochure: https://www.donaldson.com/content/dam/donaldson/dust-fume-mist/literature/emea/filters-parts/cartridge/performance/ultra-web-cartridge.pdf
---
2. Synteq XP cardridges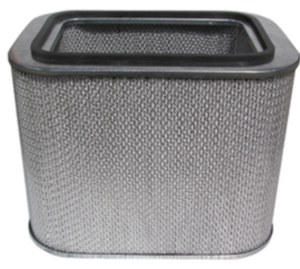 Synteq XP uses an advanced synthetic, multi-layer structure to provide enhanced engine and system component protection. With the transition to Ultra Low Sulfur Diesel and the increased use of bio-diesels, today's fuels can contain more contaminants, are less stable and inhibit water removal, and Synteq XP media was designed to respond to these fuel filtration challenges, the company says. Select fuel filtration allows OEMs to create a custom filter assembly from a collection of qualified and ready-to-use components. This modular packaging system can be configured with advanced Synteq XP media technology.